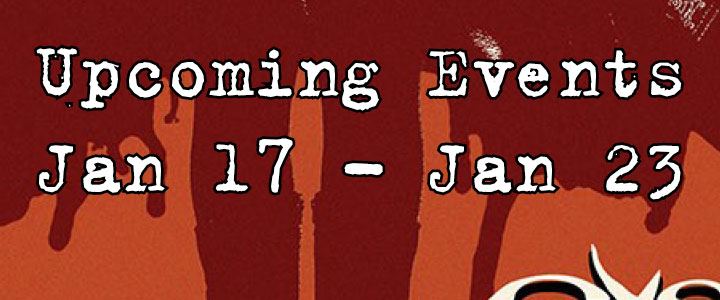 Upcoming Events: Jan 17 – 23
This weekend and the following week is kinda light, but Saturday is jam-packed. Tool is coming to town on Monday. This one is sold out for a while so we didn't bother listing it.
Here's what's going on…
This Weekend
Friday, Jan 17
Saturday, Jan 18
Sunday, Jan 19
Next Week
Wednesday, Jan 22
Thursday, Jan 23
Coming Soon
Here's what's coming soon…
Watch & Subscribe
We launched the next phase of the Darker Side of Austin last week. Subscribe to our YouTube channel so you don't miss exclusive interviews, profiles, and clips from your favorite Austin and touring artists, performers, and bands. Our next video featuring T.S.O.L and the Dwarves comes out next week.