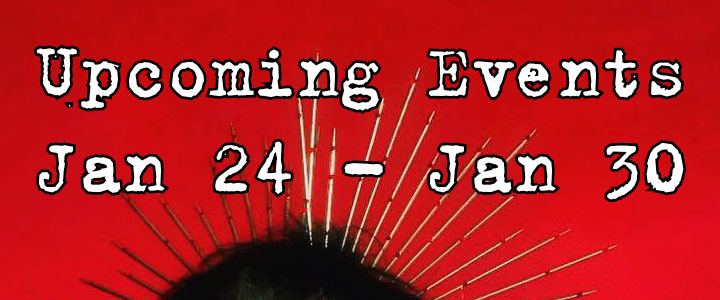 Upcoming Events: Jan 24-30
Rosegarden Funeral Party, the Parlor's 20th anniversary, and Cruel Summer are some of the shows we are looking forward to. Once again, there's a ton of stuff going on on Saturday.
Here's what's going on.
This Weekend
Friday, Jan 24
Saturday, Jan 25
Sunday, Jan 26
Upcoming Week
Monday, Jan 27
Wednesday, Jan 29
Thursday, Jan 30
Coming Soon
Here's some events to look forward to in the upcoming weeks and months.
Video: T.S.O.L & the Dwarves
Our next video is live on out YouTube channel. T.S.O.L. and the Dwarves played together at Barracuda. Our own Rob Jim caught up with Mike and Blag after the show and talked about hitting the road together, their favorite albums, and more. Check out the video and subscribe to our channel.