Upcoming Events: April 2020
So… how's everyone doing? We hope everyone is staying safe and healthy and not losing their minds from being cooped up. As you know, everything is still canceled through May 1, and all non-essential businesses are closed through April 30.
For a minute there was quite a few livestream shows going on. It seems like that is slowing down and it's mostly singer-songwriters and their acoustic guitars out there. If you know of any goth, punk, metal, horror or whatever livestreams our community would be interested in let us know or post it on our Facebook wall.
We've been following show updates and it looks like a lot of shows scheduled for May and June are getting canceled or rescheduled. We'll be getting back to updates next week. Hopefully, when the quarantine breaks we'll have some place to go and let off some steam.
Shop Local Online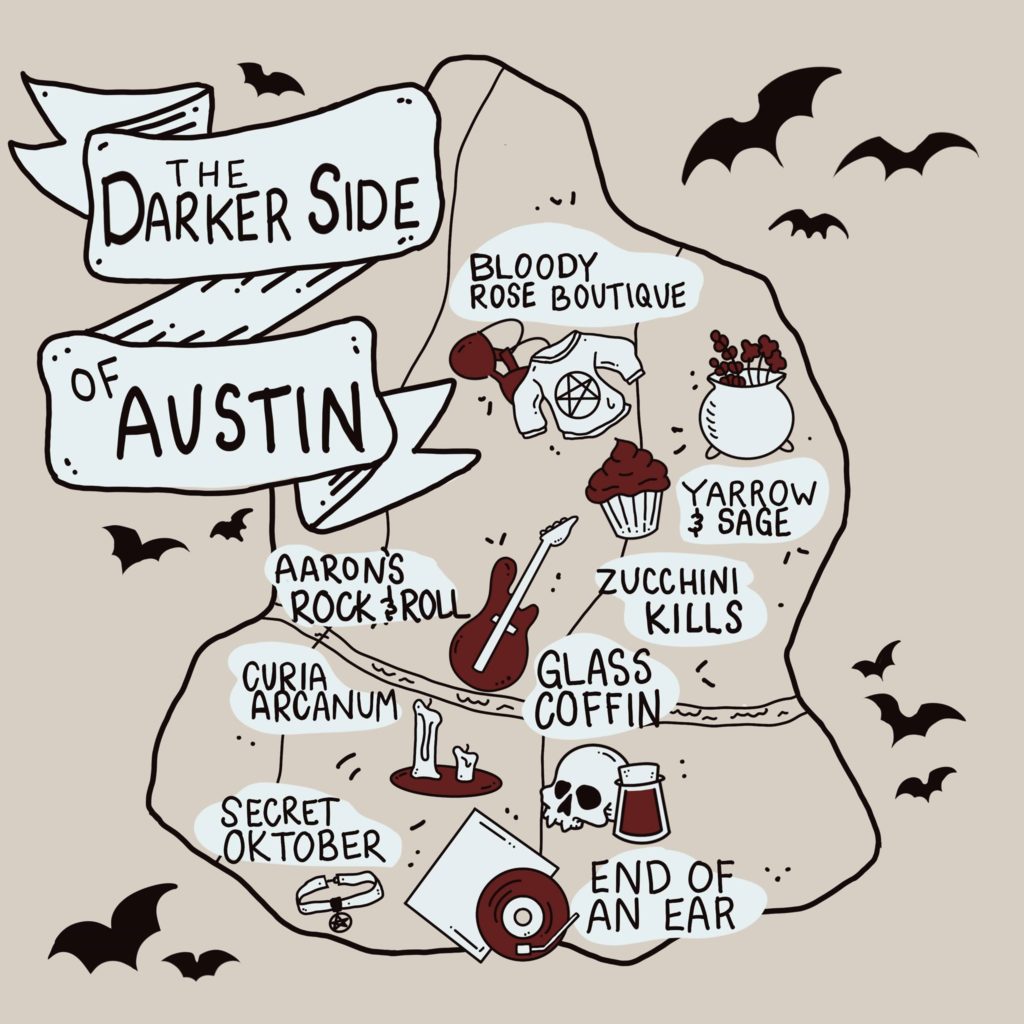 Even though the stores are closed you can still shop with just about everyone online. Aaron's Rock & Roll, Bloody Rose Boutique, Curia Arcanum, End of an Ear and The Glass Coffin are open online and shipping orders. Zucchini Kill Bakery is closed but you can buy their merch and gift cards online. Secret Oktober is closed but you can buy their gift certificates online. Yarrow is Sage is closed and not open online. Links to all the store are in the Shopping section.
This cool map was made by our friend Rea at Naked Eye Studio. She has illustrations, pins, patches and more available at her site.
Video: Nosferatu Festival Kickoff Party Part One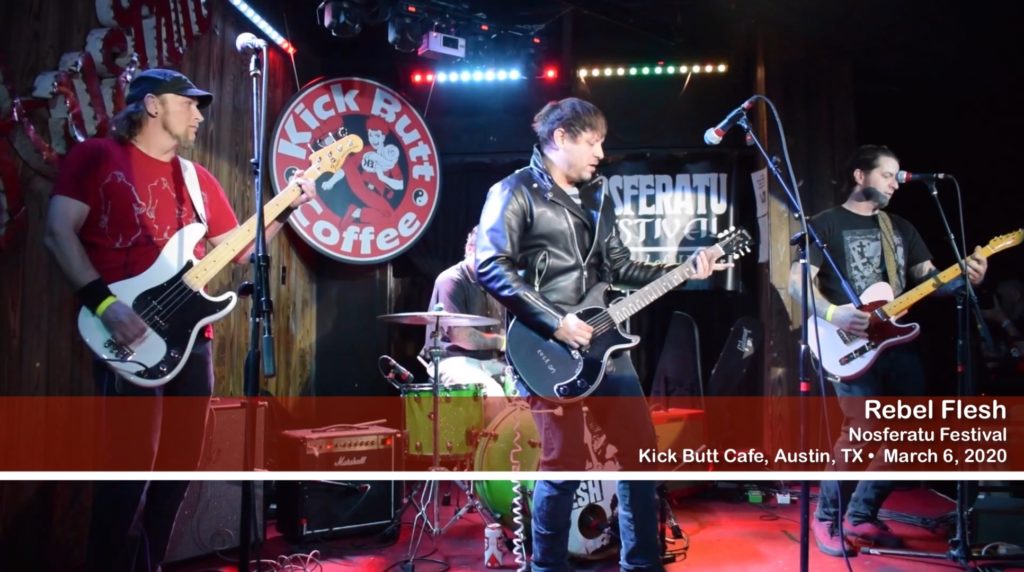 If you didn't make it out to Nosferatu Festival we have a bunch of videos from the festival coming up. Check out our new video from Nosferatu Festival 2020 over at our YouTube channel. The Nosferatu Festival Kick Off Party – Part One features performances by Rebel Flesh and Laperle Necklace. We are still working through all the footage from the event. We have part 2 of the kickoff party coming up next followed by a couple more from Saturday and Sunday.
Check out the video and subscribe to our channel!