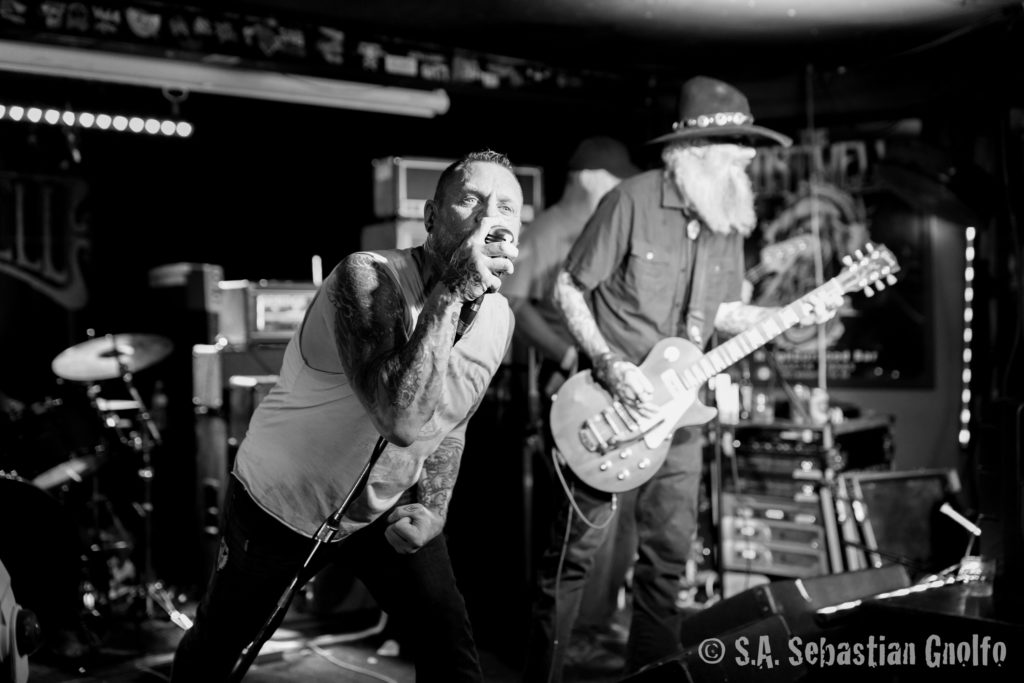 The Lost Well celebrated their 9th anniversary with a pair of shows on August 12 & 13, 2022. We were only able to attend the second show, featuring Black Eyed Vermillion (ATX), Bridge Farmers (ATX), Eagle Claw (ATX), Ancient VVisdom (ATX), and Pike vs the Automaton (UK).
For those of you that haven't been to the Lost Well yet, it has become Austin's home for metal. You can catch the occasional punk or cow-punk show there, but it really has become the place to see every sub-genre of metal. The lineup of this show was like a tour of metal sub-genres.
The show opened all high-energy with Black Eyed Vermillion, whose sound ranges from stoner/doom metal to Celtic-inspired hardcore (think Dropkick Murphys). To say that's their entire sonic range is a little unfair. Listening to their albums you will find they also dip their toes into country and folk.
Next up, Bridge Farmers took it down several notches with their brand of instrumental doom/psych. With their 5-10 minute long songs, they kinda came across like a shoegaze-y heavy metal jam band. Not our thing, but the crowd at the show loved them. Eagle Claw brought the energy with their brand of thrash-metal instrumentals. Songs were high-energy, short and sweet, and kicked ass.
With the stage adorned with candles, smudge pots and skulls, we were not prepared for what Ancient VVisdom brought next. The band performed their album, "a godlike inferno," treating us to an acoustic guitar-filled Gothic metal affair, without the intricate guitar solos and operatic vocals usually associated with this style of metal. Their songs are more straightforward, showcasing lyrics and songwriting rather how fast the guitar player can shred or how high an octave the singer can reach.
Finally, from the UK, Pike vs the Automaton took us to Sunset Strip with their rawkus, hard rock, Motörhead sound. Their set was non-stop high-energy that made the crowd come alive filing the mosh pit with flying arms, hair and other body parts.
Scroll down to see photos from the show and to find links for all the bands.
The Lost Well
2421 Webberville Rd
Austin, TX 78702
https://www.thelostwell.com
?: Black Eyed Vermillion – Facebook
?: Bridge Farmers – Bandcamp
?: Eagle Claw – Website
?: Ancient VVisdom – Bandcamp
?: Pike vs the Automaton – Website
?: S.A. Sebastian Gnolfo – Website