Free Week 2023: Naga Brujo & Hellfury
Free Week started in 2003 at Emo's former Red River location. Emo's may have moved across the river, but, the Free Week tradition lives on. More than 100 bands in virtually every genre of music perform at all the bars and clubs along Red River Street the first weekend in January.
With all the shows going I decided to check out the Hellfury, Naga Brujo, Bondbreakr, and Queen Jane show at Valhalla on Saturday, January 7. Due difficulties finding a parking spot and catching another show in Central Austin earlier in the evening, we missed Bondbreakr and Queen Jane.
Arriving late, Valhalla was jam packed and full of energy which each band channeled into outstanding performances.
Naga Brujo was kinda hardcore punk with some pop, rock and blues influences. Each band member had a different look going on which maybe lines up with their influences? Like Kiss, maybe that's their shtick. They didn't look like they were in the same band, but they sound great together and were pretty bad ass and tight.
Hellfury definitely had their look together, and looked like a serious hardcore metal band. The lead singer was engaging and dynamic and at times channeled the spirit of Wendy O. Williams. Hellfury was fast, furious, and fun. A band that you have got to see live.
Scroll down to see photos from the show and links to each band.
– S.A. Sebastian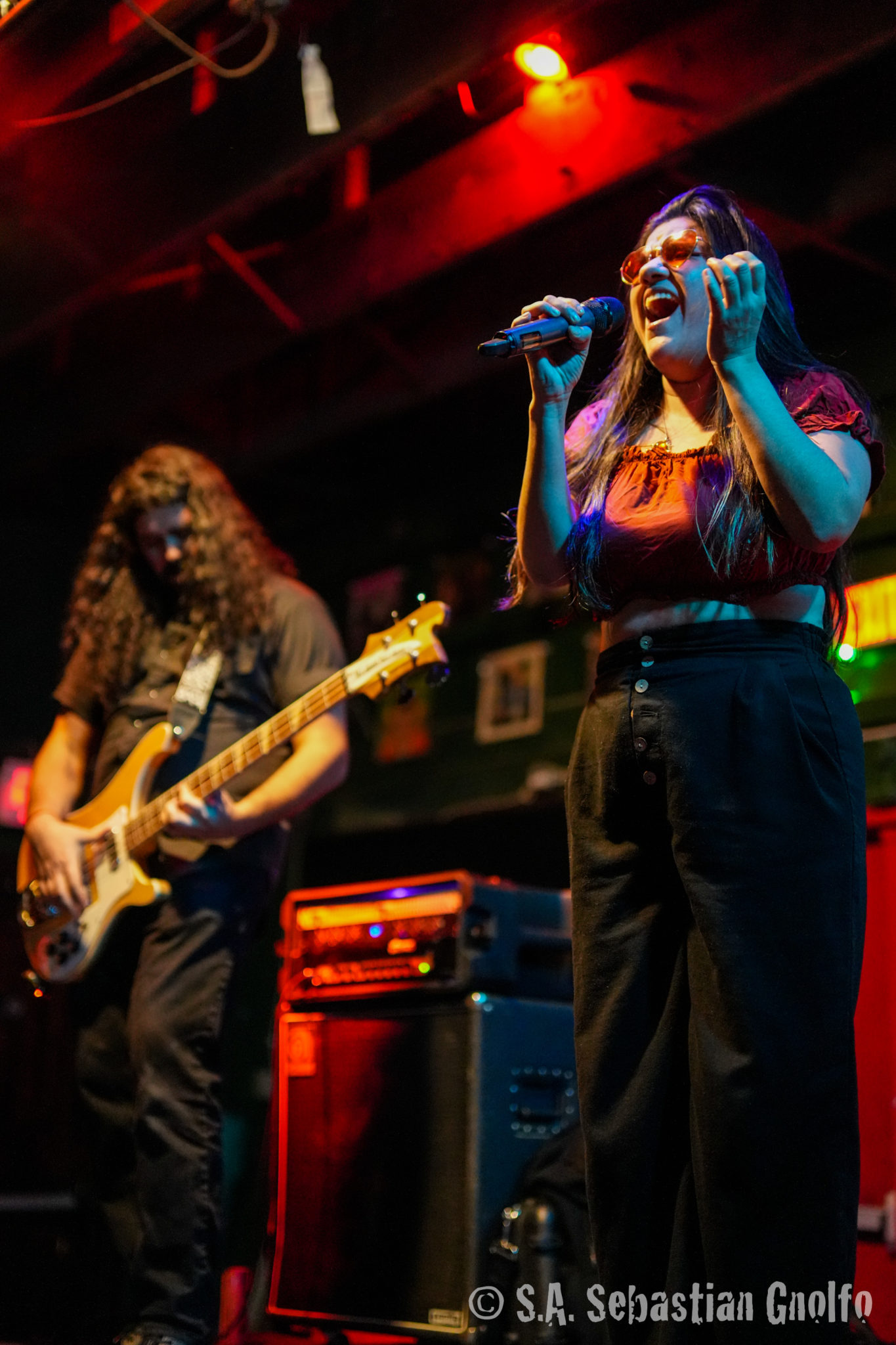 Valhalla
710 Red River St
Austin, TX 78701
?: Naga Brujo – Bandcamp
?: Hellfury – Bandcamp
?: S.A. Sebastian Gnolfo – Website