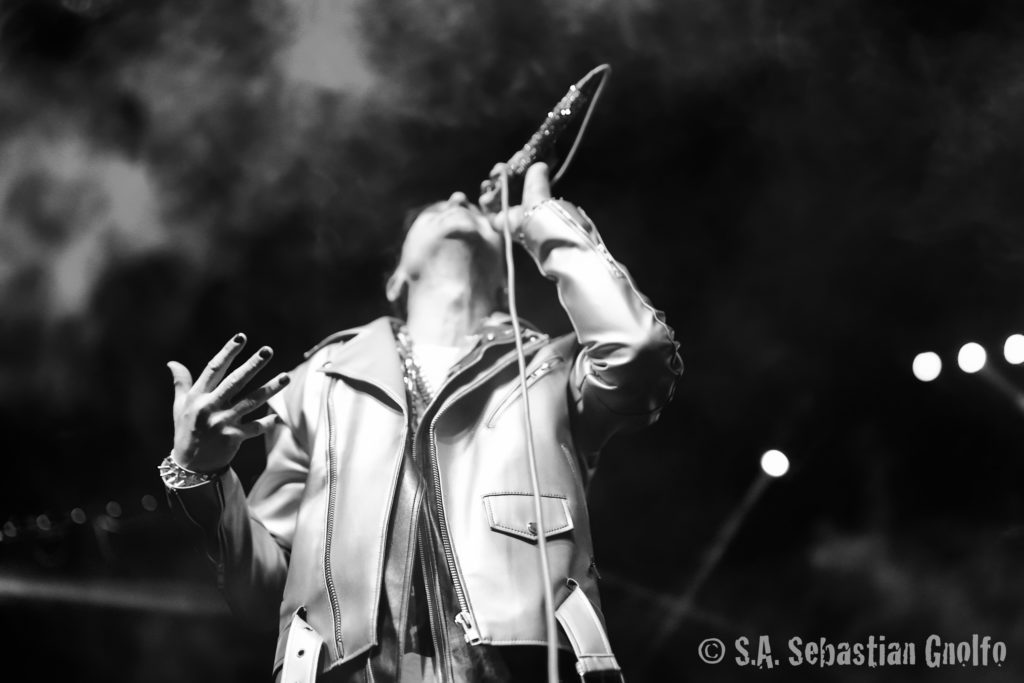 Austin's Edge of Destiny and New York City's Makes My Blood Dance kicked off their 16-show Lightning and Thunder Tour of the US at Come and Take It Live on August 17, 2022. This first show of the tour was stacked with local support from Pure, Shades of Oleander, Fraile, Outlook Grim, and Relative Circle. Unfortunately I was not familiar with any of the bands except Makes My Blood Dance, whom I met while they were in town for SXSW 2022.
This tour is setup a little different than your typical tours with the headlining bands — Edge of Destiny and Makes My Blood Dance — sandwiched between the support acts. We made it just in time to catch Edge of Destiny performing to an audience that had their backs to the stage while the singer was in the pit. Edge of Destiny's website says they are a metal band with a "cross pollination of music styles," but they really come across like an anthemic stadium-metal band. They are an arena-ready, energetic band with polished songs that have hooks you can sing along with.
Makes My Blood Dance bill themselves as a disco metal or dance rock band. I'm not sure I'd agree with that, but their music is danceable and they certainly make you move! They have infectious grooves paired with seriously shredding guitar riffs, topped with pop vocals. It would be fun to see Makes My Blood Dance play a show with Austin's Seek Irony and New World Architects.
After the headliners things got a little more raw and less polished. Fraile kicked-ass with a more classic, Sammy Hagar kind of hard rock/metal sound followed by Outlook Grim, a metalcore band.
Unfortunately, we didn't catch all the bands on the bill, but the bands we did see were outstanding.
Scroll down to see photos from the show and to find links for all the bands.
Come and Take It Live
2015 E Riverside Dr, Bldg 4
Austin, TX 78741
?: PURE – Website
?: Edge of Destiny – Website
?: Shades of Oleander – Facebook
?: Makes My Blood Dance – Website
?: Fraile – Facebook
?: Outlook Grim – Facebook
?: Relative Circle – Facebook
?: S.A. Sebastian Gnolfo – Website