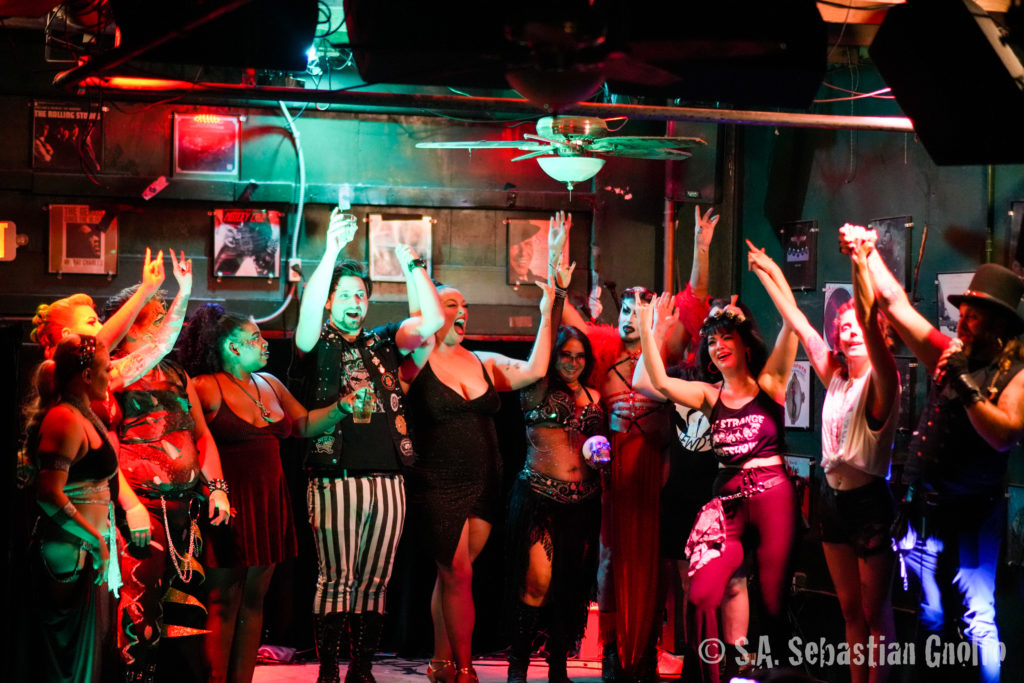 Metalesque made its return to Austin, TX on Sunday, August 28th after a 2-year pandemic hiatus. If you haven't experienced Metalesque, it is Austin's own heavy metal burlesque and variety show produced by international award winning burlesque, sideshow, & gogo performer, Layna D'Luna and her VaVa Doom Productions.
Vava Doom brings together the some of the best performers from all over Texas for shows celebrating heavy metal music and the art of burlesque several times a year. The show, as always, was hosted by Madman Maverick with burlesque performances by Lisa La Mar, Danny Fox-Trot, Fantasia Black Diamond, Chola Magnolia, Cimmeria Steel, Salem, Sweet Nothings and a sideshow performance by Dan Block. Metalesque will return to Valhalla in November for their annual Metal Through The Ages show.
Scroll down to see photos from the show and to find links for all the performers.
Valhalla
710 Red River St
Austin, TX 78701
VaVa Doom Productions – Facebook
Layna D'Luna – Instagram
Madman Maverick – Instagram
Cimmeria Steel – Instagram
Danny Fox-Trot – Instagram
Sweet Nothings – Instagram
Salem – Instagram
Lisa La Mar
Fantasia Black Diamond – Instagram
Dan Block – Instagram
Chola Magnolia (not pictured) – Instagram
?: S.A. Sebastian Gnolfo – Website