Upcoming Events: January 2022
Happy New Year!
Hello and welcome to 2022. We added close to 100 events from January all the to December. However, the January calendar is in flux due to Omicron: COVID's Revenge. We try to update the calendar with all the cancelations but sometimes we miss some and are too late. Make sure to check with the venue before you head out.
We really can't say what we are looking forward to this month because things are changing daily. Free Week is happening in the Red River District starting Monday, Jan 3 with Mohawk, Elysium, the Green Jay, Valhalla, Flamingo Cantina, Swan Dive and more participating. Not all the venues are putting these shows on their calendars or websites so we don't have all the ones you might be interested on our calendar. It's pretty shitty, but you'll have to follow the venues on Instagram and Facebook to find out about the shows.
The Free Week shows we like are:
Curse Mackey, SINE, and Sex Pump at Elysium, Fri, Jan 7
Los Skarnales at Flamingo Cantina, Fri Jan 7
Haunt Me, Urban Heat, and Most Modern at Elysium, Sat, Jan 8
One thing to be aware of is that Mohawk and Resound Presents shows are requiring either proof of vaccination OR a negative COVID-19 PCR test result to attend. Other venues may also require on a case by case basis. Again, check with the venue before you head out. We almost didn't get in to Mohawk because we didn't know proof of vax was required.
Nosferatu Festival 2022 Update
A couple weeks ago we finally announced our final headliner: The Haxans featuring Ash Costello (New Years Day) and Matt Montgomery (Piggy D. of Rob Zombie and Wednesday 13). Nosferatu Festival is March 4th-6th, 2022 at Kick Butt Coffee and Come and Take it Live. We and Gore Noir Magazine are continuing to work on adding new performers, vendors and other things to make this a really great weekend of vampires. The full line up each day is as follows.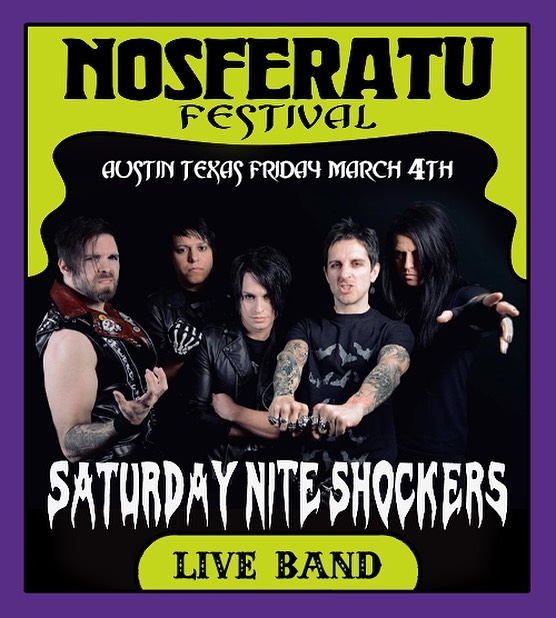 Friday
Saturday Nite Shockers
The Immortalz
Haunt Me
Siggy Sauer
DJ Ely Bat
Saturday
The Haxans
Dark Ride
Order of the Fly
Janie Slash
Layna D'Luna
Rayne Drawps
DJ Nicole Noir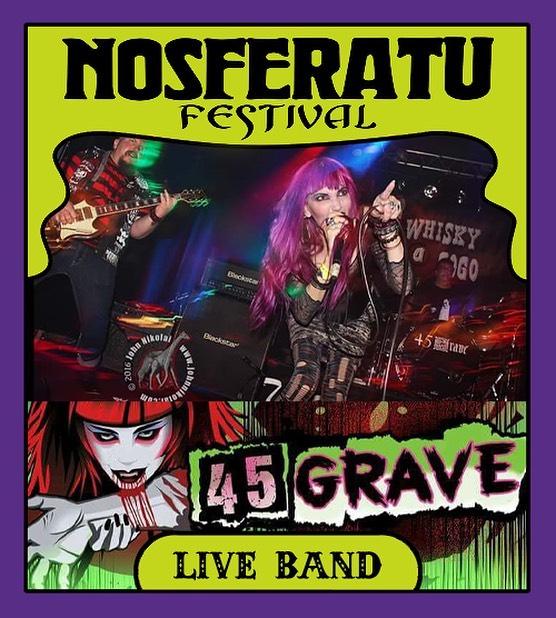 Sunday
45 Grave
Dark Ride
Ghoultown
Tomb of Nick Cage
Sabor Insanity
Honey Sabina
DJ Xyla
In addition to the bands, burlesque and sideshow, we have over 20 vendors of vampire and horror merch, food vendors, vampire short films, Nosferatu screening, photo ops, and more.
We are only offering weekend passes for the festival. The weekend pass is $50 and includes admission to the kick-off party on Friday night at Kick Butt Coffee. Get yours at https://nosferatufestival.com. You can also get a VIP pass for $100. The VIP pass includes special VIP-only merch package, access to VIP only area, and more TBA.
Follow the festival at https://nosferatufestival.com and on Facebook and Instagram for more announcements!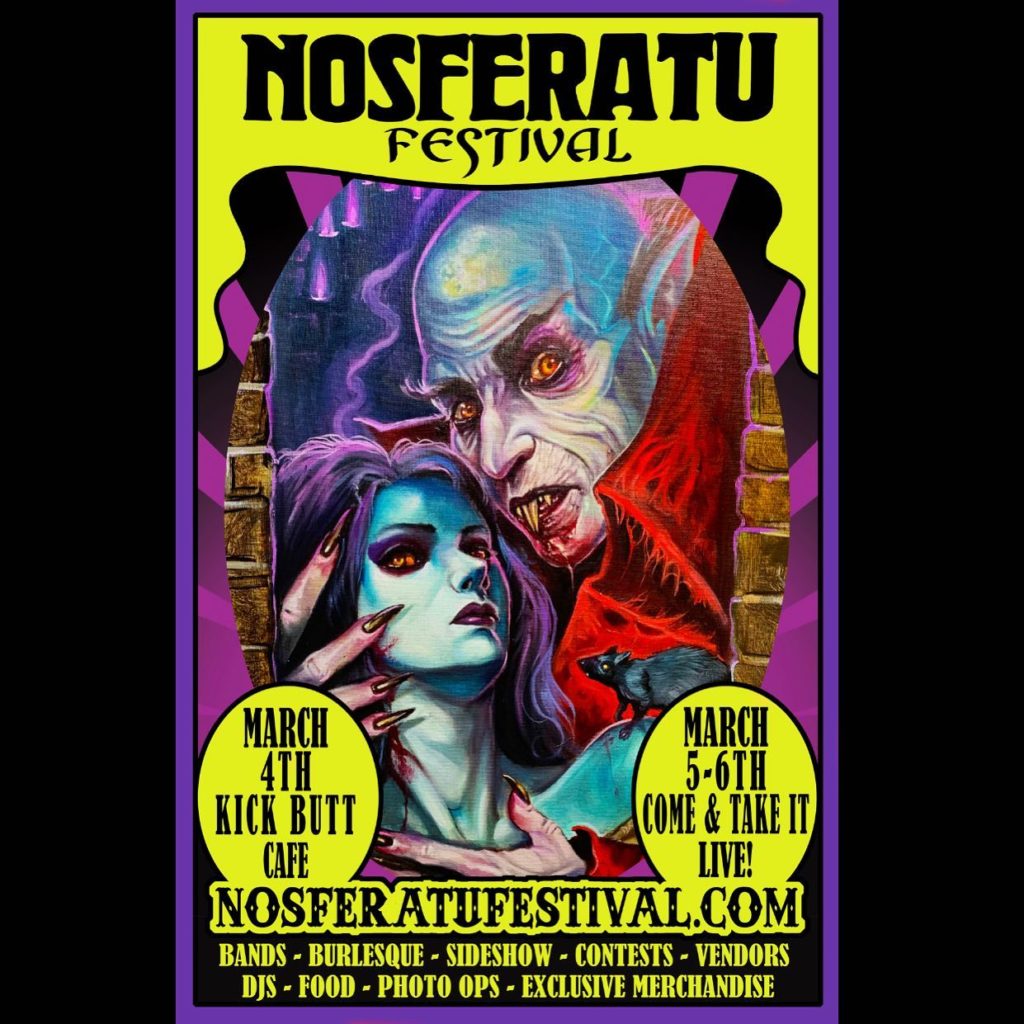 Are we missing something?
Are we missing anything? Know of a bar or club that is open that we don't have listed? Are we missing an event? Submit a tip!